5 Design Trends Buyers Want in 2020
Posted by Danny Gould on Monday, July 6, 2020 at 11:32 AM
By Danny Gould / July 6, 2020
Comment
If you're considering selling you're probably looking at ways to stage, clean, and design your home to attract buyers. There are a lot of design trends floating around in here are some of the most common ones you'll likely see buyers looking for in 2020 and 2021.
#1. Light and bright.
Out with the old and in with the light. Buyers are looking for light, open, and airy rooms and that might mean getting new windows. If your windows are old, outdated, cloudy, or have broken seals, this will be a big turnoff to potential buyers. Nobody wants a dark room so heavy drapes and curtains, light blocking blinds and heavy decorations are out. Buyers want to see lots of natural light flooding into most rooms. This evokes a sense of cleanliness, fresh air, and brings the outside in.
#2. Fresh colors.
Gray is phasing its way out and white is back in. A lot of whites and off-white's are making their way back into the design world and it really does flow from our first design trend of being light and airy. It's okay to have white walls and trim as long as you have a pop of bright color either with an accent below or even an accent wall as long as it doesn't create too much of a dark ambiance in the room.
#3. Natural materials.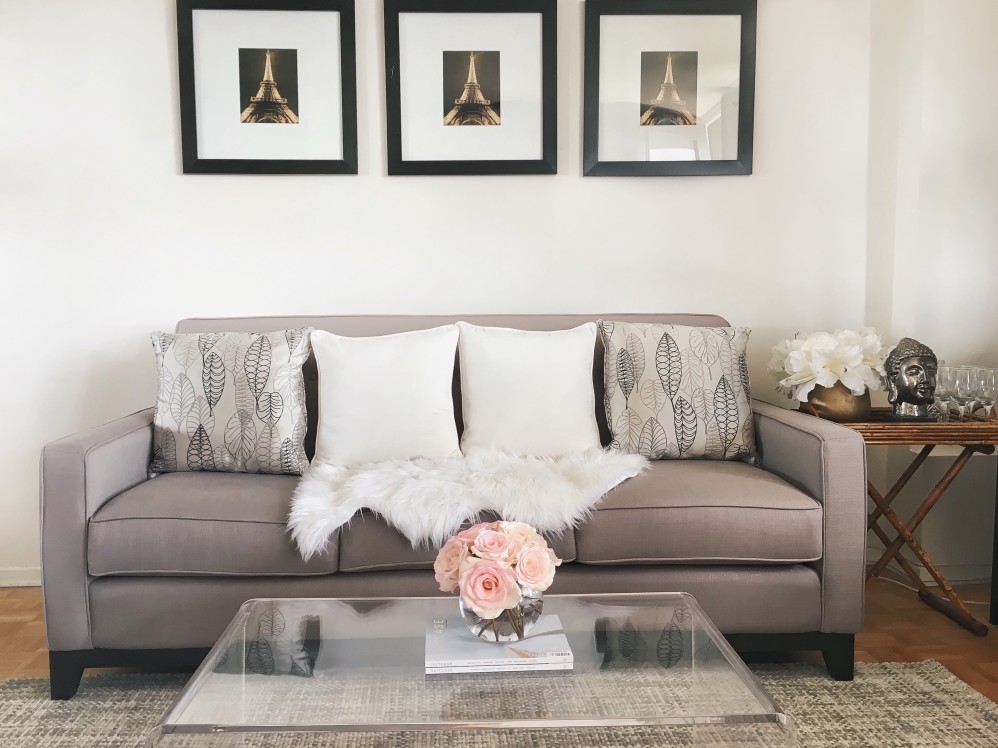 Woods, leather, and even some stones are making their way into a lot of design trends for newer homes. This could mean a concrete counter or a natural stone vanity, beautiful woodworking on an accent wall or on the floor, and leather couches and chairs as long as it doesn't bring down the ambiance of the room. This is a careful balance between the light and openness of the room and the natural material accents.
#4. Quality over quantity.
Everyone, including millennials, is looking for quality over quantity. This is not to buy everything at IKEA and stuff the room type of design. It's finding one or two amazing pieces and letting them be the focal point of each room. It's okay not to go overboard as a minimalistic design proceeds heavy crowding and clutter.
#5. Stay-at-Home Activities
With more and more of us now staying, working, and playing at home, we want that place to be warm and entertaining. More outdoor workspaces, outdoor kitchens, pools, great lawns and landscaping, and entertainment spaces. Many homebuyers don't want to travel far to relax so providing what they want right at home is super appealing.
If you're looking to sell your Silicon Valley home in 2020 give us a call. We have some additional tips and secrets from professional stagers that can help get your home shown more often with more high-quality offers on the table.
Let us price and help stage your home. Contact us anytime or fill out this form below to know how much your San Jose home is worth.