New San Jose Landmark Coming Soon
Posted by Danny Gould on Monday, July 20, 2020 at 8:45 AM
By Danny Gould / July 20, 2020
Comment
Should Silicon Valley have a landmark similar to the Bean in Chicago, the Space Needle in Seattle or the Gateway Arch in St. Louis? With over 960 entries from 72 countries on what the landmark should be, I guess so! And it's not just local, obviously. With over 72 countries vying for a unique landmark in the Silicon Valley area, the appeal for an icon stretches far beyond our borders.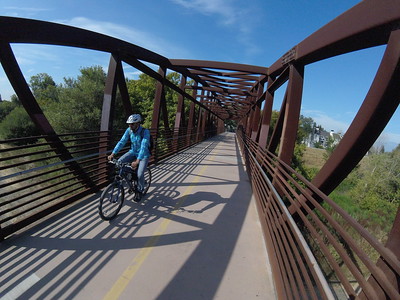 John Ball, with the Urban Confluence Board, is petitioning a global competition for new, regional attraction in downtown José specifically at the Arena Green West in the Guadalupe River Park. The idea is to create an outdoor space that brings the community together in a natural setting. This location at the confluence of the Guadalupe River and Los Gatos Creek just steps away from the SAP center where Google plans its mega campus.
Over the next couple of weeks, a panel of community members will pare down the submissions to just 50 and will be posted online available for public comment starting July 24. From there, a panel consisting of architects, designers, environmentalists, and artists will narrow the selection down to three in August and those finalists will be given the chance to refine their project with a team of urban planners and designers. This team will then select a winner next year and construction will begin in 2022 gifted to the city upon completion.
The idea is to create a destination representing how Silicon Valley operates as a bridge from the past to the present to the future. At the confluence of the two urban rivers will live the site of the world's next iconic landmark.
Over the years, San Jose had an original landmark which was the inspiration for Urban Confluence Silicon Valley's project. The 237-foot San Jose Light Tower stood in downtown from 1881 until 1915. Today, a scaled-down replica of the tower is located at History Park and is one of the stars of the twice-weekly guided tours the History San Jose is launched at the outdoor museum in Kelley Park. [Source]
For more information on the updates, visit the website and sign up for updates.
For all San Jose real estate and surrounding Silicon Valley real estate contact Danny Gould and his team.